Back to News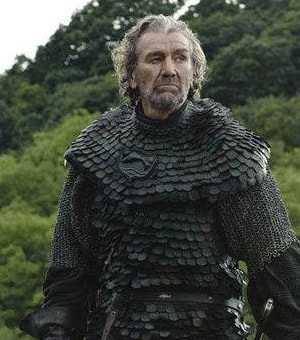 Image credit - Sky
Popularly known for playing Ser Bryden, "The Blackfish" Tully, in the epic TV series Game of Thrones, Scottish actor Clive Russell recently took some time in between filming sets for his new endeavours to dramatically improve his quality of life by undergoing lens replacement surgery with Optical Express.
Clive, who is from Fife in Scotland, had been wearing contact lenses for nearly 25 years and had been considering undergoing vision correction for the last few years before he finally made the life changing decision last month.
Clive said, "I wasn't nervous before the treatment as the staff at Optical Express did a fantastic job of talking me through the procedure and answering all of my questions which made me feel totally at ease. The actual treatment itself was over quicker than I'd ever imagined and it was immediately as if someone had turned the lights on.
My depth perception and vibrancy of colours has dramatically improved, everything is brighter and clearer. I've been enjoying playing golf; a passion of mine, more than ever before thanks to my new 20/20 vision. It's extraordinary - a miracle!"
Optical Express Clinical Services Director Stephen Hannan commented, "The aim of the procedure Clive underwent was to improve his distance vision reducing his reliance on spectacles or contact lenses, whilst also improving his quality of his vision. The aim was achieved. We are delighted Clive put his trust in Optical Express as his surgical provider like tens of thousands of patients do each and every year." Find out more about lens replacement surgery with Optical Express here - https://www.opticalexpress.co.uk/lens-replacement