Back to News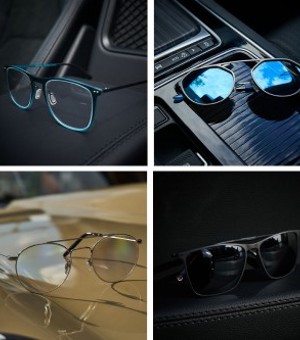 We have teamed up with expert car engineers, Jaguar to launch a range of premium glasses as stylish as its cars in a number of our locations nationwide.
These slick, streamlined frames have the DNA of Jaguar through and through, from the highly engineered materials which offer ultra-lightweight glasses, to the durable and resistant ceramic on the temples taken from the design of the cars.
Not only are the glasses forward-thinking in technology by having heat and solvent resistant frames, making them robust and last longer, but they are also pioneering in design. With a wide variety of shapes on offer - from rectangular to smart squares and on selected frames, fine metal décor - all styles are also embedded with the signature Jaguar emblem, making this range the must-have fashion accessory.
On bringing the style and sophistication of Jaguar frames to Optical Express, our Marketing Manager Mary-Frances, said, "We know how important it is for our customers to look good and we are really proud to bring this stunning range of glasses to Optical Express. This eyewear range is as stylish as the cars themselves and we know they are guaranteed to turn heads."
Why not call into your nearest Optical Express stockist and view the range for yourself.
Locate your nearest Optical Express